News - 24 September 2018
THE BEATLES CELEBRATE 'THE BEATLES' ('WHITE ALBUM') WITH SPECIAL ANNIVERSARY RELEASES
THE BEATLES CELEBRATE 'THE BEATLES' ('WHITE ALBUM') WITH SPECIAL ANNIVERSARY RELEASES
'White Album' Presented with New Mixes in Stereo and 5.1 Surround Audio; Expanded with Previously Unreleased Demos and Session Recordings
- AVAILABLE EVERYWHERE NOVEMBER 9, 2018
London - September 24, 2018 - In November 1968, millions of double LPs were shipped to record stores worldwide ahead of that tumultuous year's most anticipated music event: the November 22nd release of The BEATLES (soon to be better known as 'The White Album'). With their ninth studio album, The Beatles took the world on a whole new trip, side one blasting off with the exhilarating rush of a screaming jet escorting Paul McCartney's punchy, exuberant vocals on "Back In The U.S.S.R." "Dear Prudence" came next, John Lennon warmly beckoning his friend and all of us to "look around." George Harrison imparted timeless wisdom in "While My Guitar Gently Weeps," singing, "With every mistake we must surely be learning." Ringo Starr's "Don't Pass Me By" marked his first solo songwriting credit on a Beatles album. For 50 years, 'The White Album' has invited its listeners to venture forth and explore the breadth and ambition of its music, delighting and inspiring each new generation in turn.
On November 9, The Beatles will release a suite of lavishly presented 'White Album' packages (Apple Corps Ltd./Capitol/UMe). The album's 30 tracks are newly mixed by producer Giles Martin and mix engineer Sam Okell in stereo and 5.1 surround audio, joined by 27 early acoustic demos and 50 session takes, most of which are previously unreleased in any form.
"We had left Sgt. Pepper's band to play in his sunny Elysian Fields and were now striding out in new directions without a map," says Paul McCartney in his written introduction for the new 'White Album' releases.
Image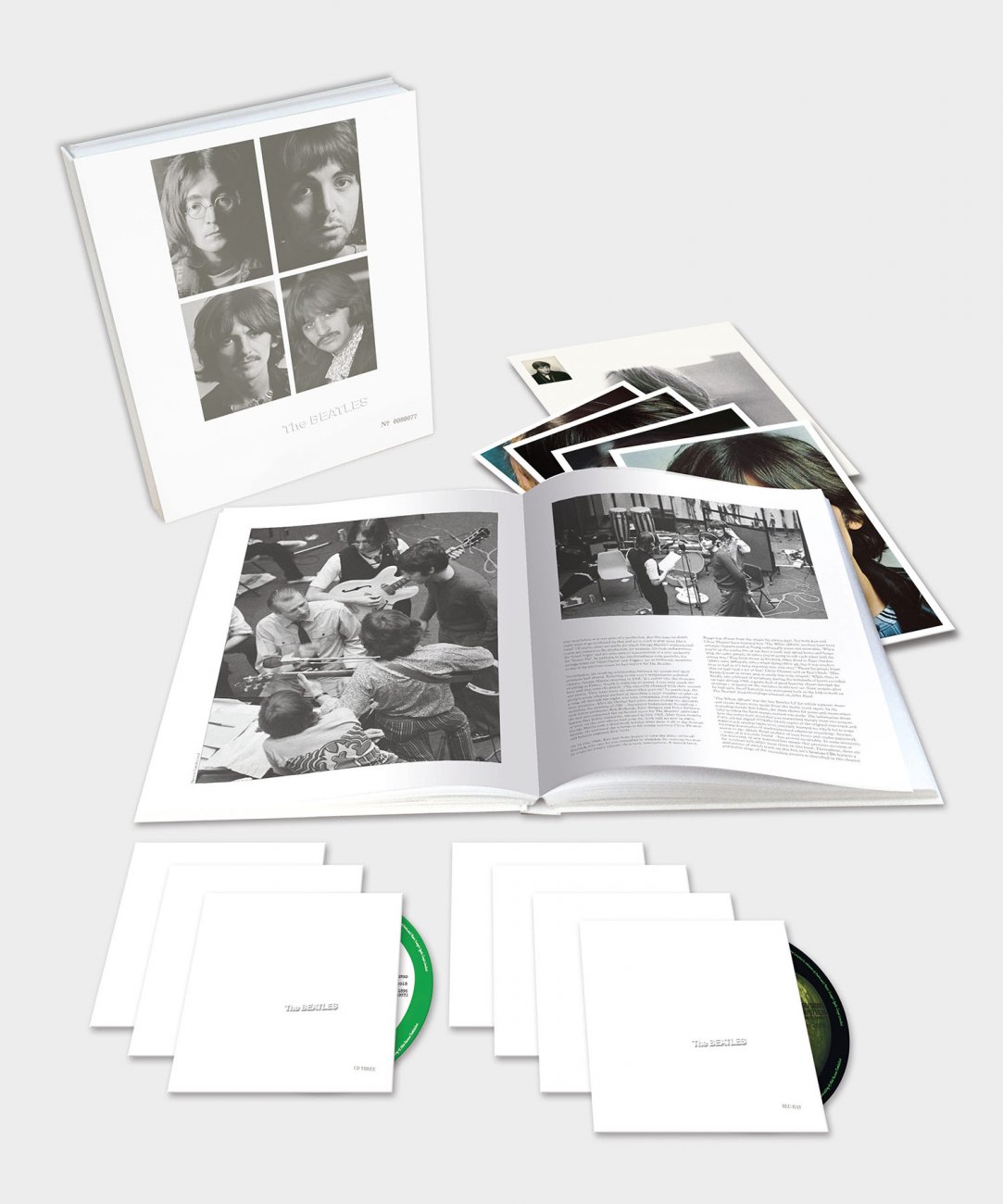 Image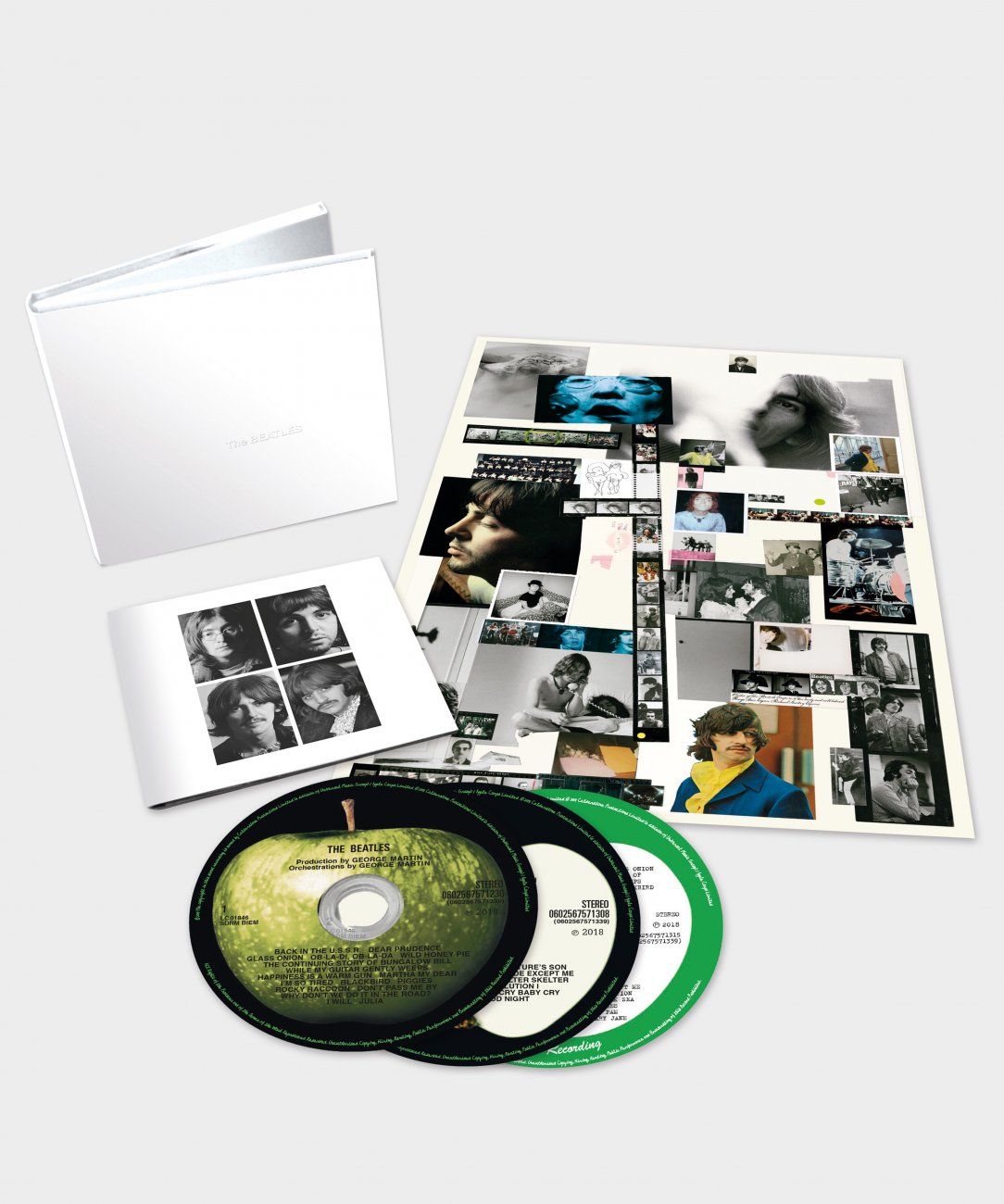 This is the first time The BEATLES ('White Album') has been remixed and presented with additional demos and session recordings. The album's sweeping new edition follows 2017's universally acclaimed Sgt. Pepper's Lonely Hearts Club Band Anniversary Edition releases. To create the new stereo and 5.1 surround audio mixes for 'The White Album,' Martin and Okell worked with an expert team of engineers and audio restoration specialists at Abbey Road Studios in London.
All the new 'White Album' releases include Martin's new stereo album mix, sourced directly from the original four-track and eight-track session tapes. Martin's new mix is guided by the album's original stereo mix produced by his father, George Martin. "In remixing 'The White Album,' we've tried to bring you as close as possible to The Beatles in the studio," explains Giles Martin in his written introduction for the new edition. "We've peeled back the layers of the 'Glass Onion' with the hope of immersing old and new listeners into one of the most diverse and inspiring albums ever made."
The BEATLES ('White Album') releases include:
Super Deluxe: The comprehensive, individually numbered 7-disc and digital audio collections feature:
CDs 1 & 2: The BEATLES ('White Album') 2018 stereo album mix
CD3: Esher Demos
- Esher Demo tracks 1 through 19 sequenced in order of the finished song's placement on 'The White Album.' Tracks 20-27 were not included on the album.
CDs 4, 5 & 6: Sessions
- 50 additional recordings, most previously unreleased, from 'White Album' studio sessions; all newly mixed from the four-track and eight-track session tapes, sequenced in order of their recording start dates.
Blu-ray:
- 2018 album mix in high resolution PCM stereo
- 2018 DTS-HD Master Audio 5.1 album mix
- 2018 Dolby True HD 5.1 album mix
- 2018 direct transfer of the album's original mono mix
Deluxe: The BEATLES ('White Album') 2018 stereo album mix + Esher Demos
The 3CD; 180-gram 4LP vinyl box set (limited edition); and digital audio collections pair the 2018 stereo album mix with the 27 Esher Demos.
Standard 2LP Vinyl: The BEATLES ('White Album') 2018 stereo mix
180-gram 2LP vinyl in gatefold sleeve with faithfully replicated original artwork
Image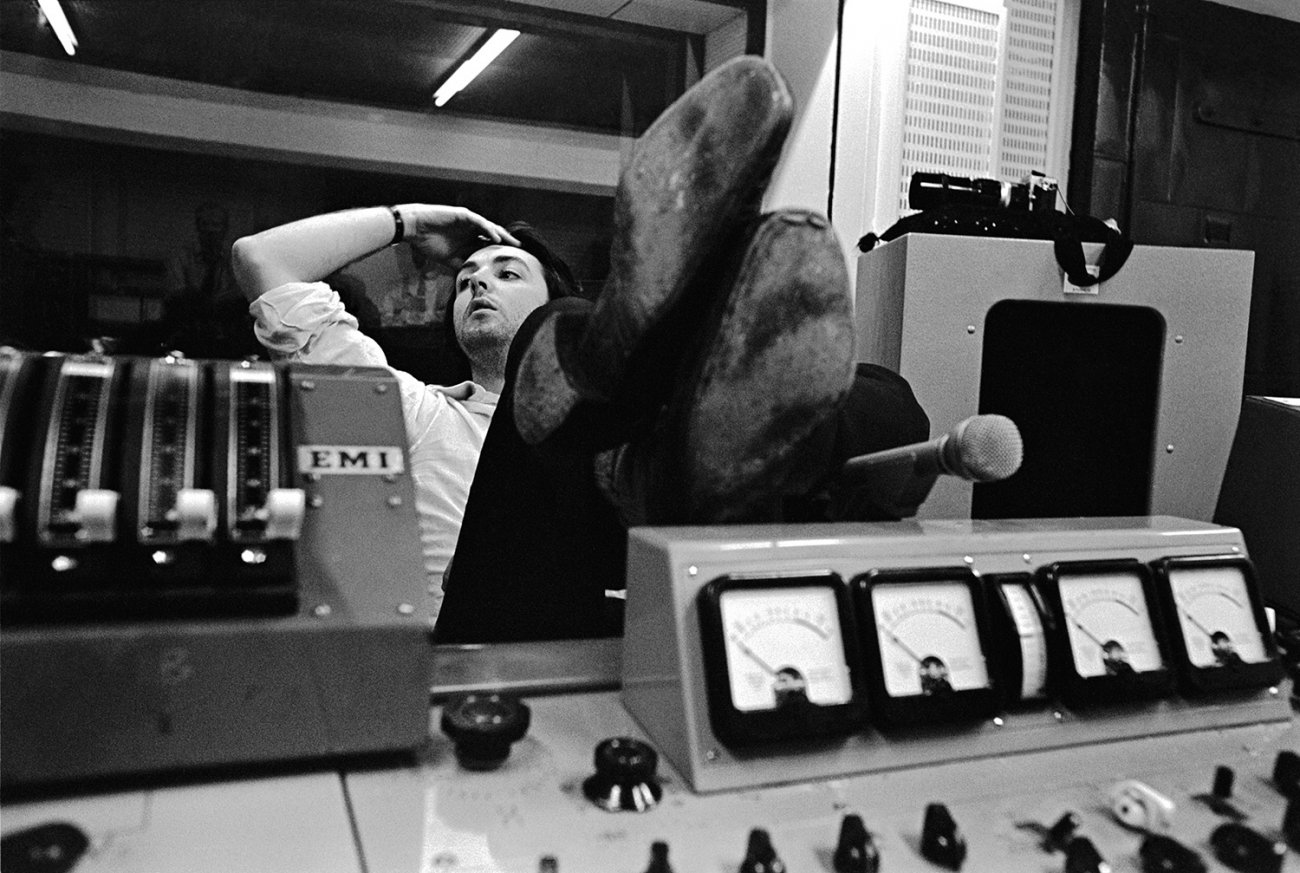 Image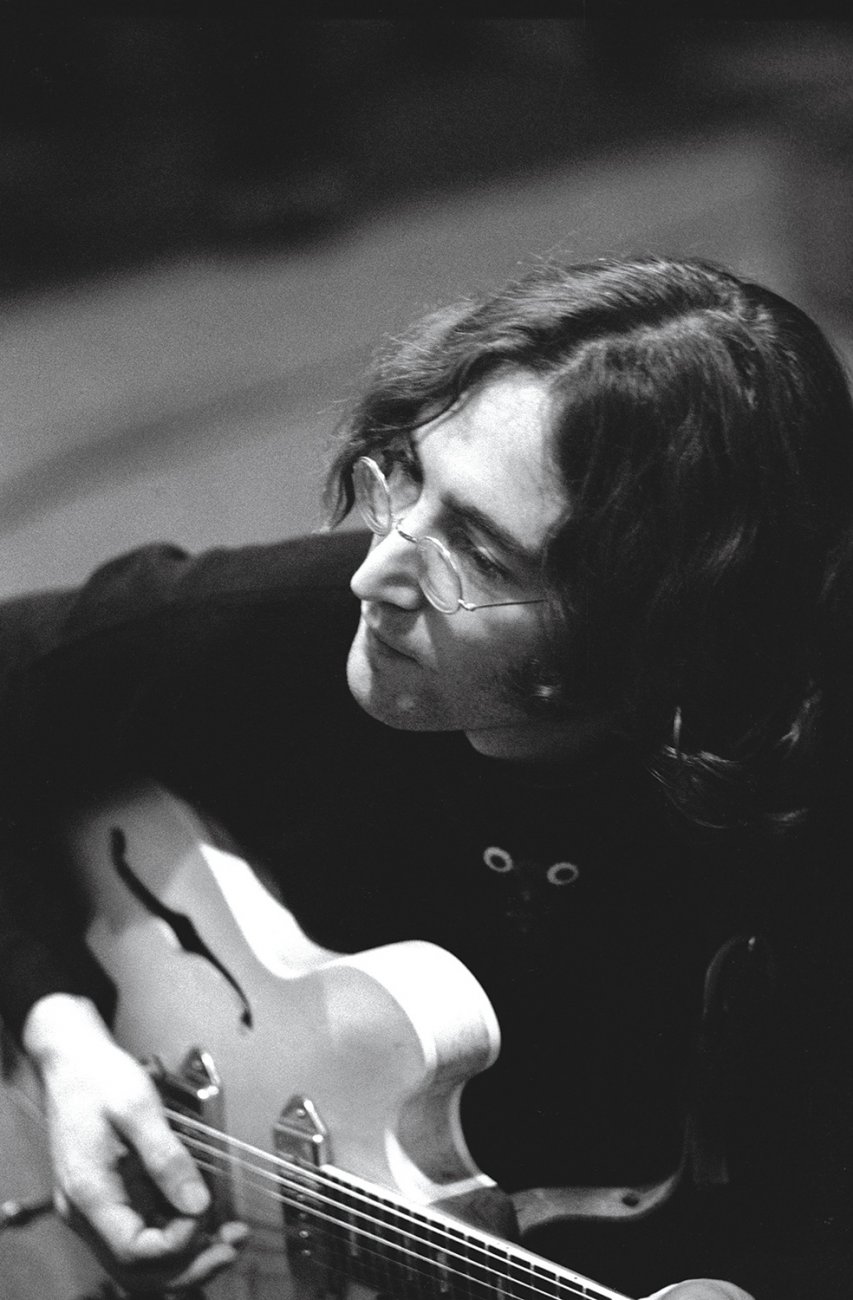 Image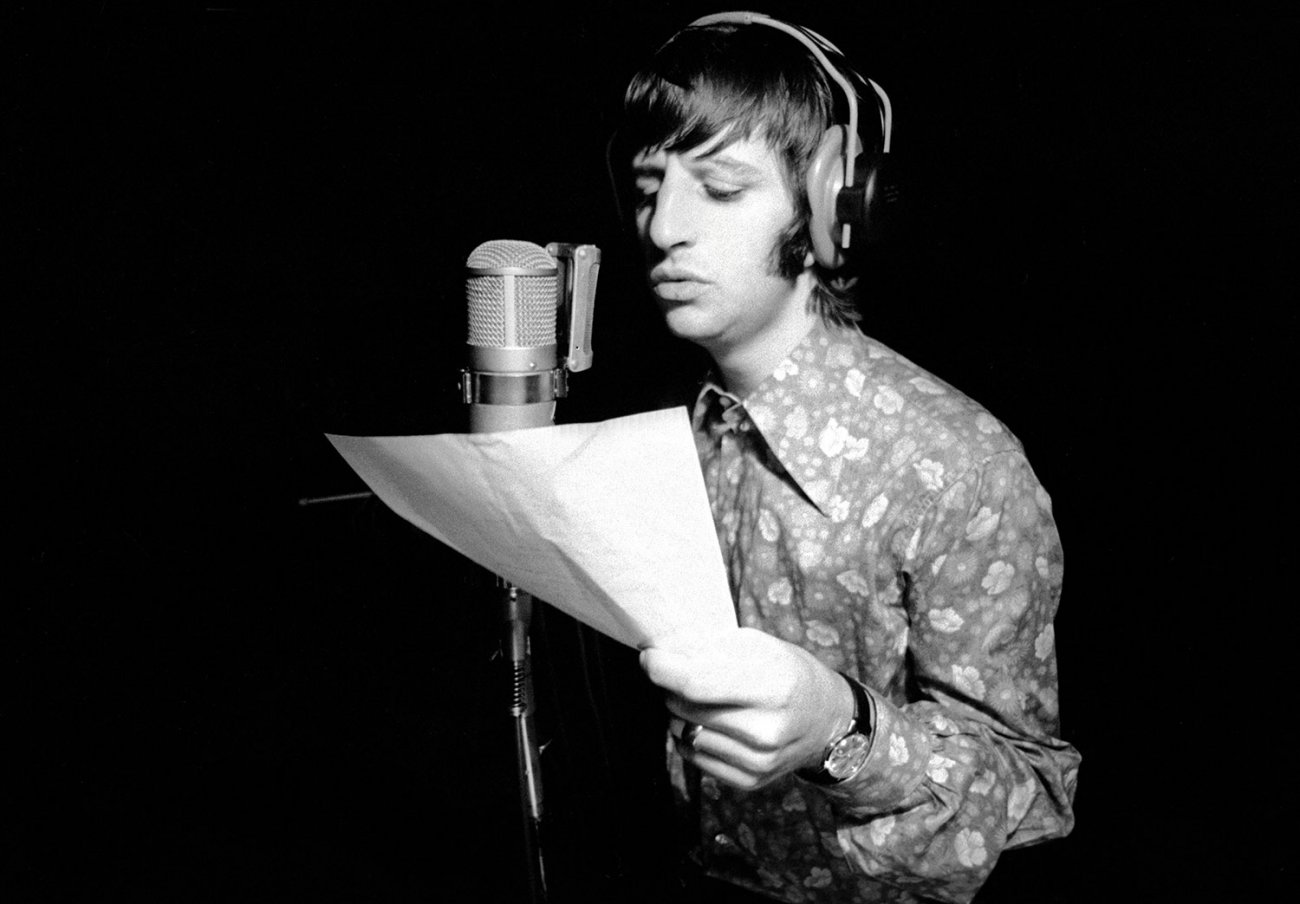 Image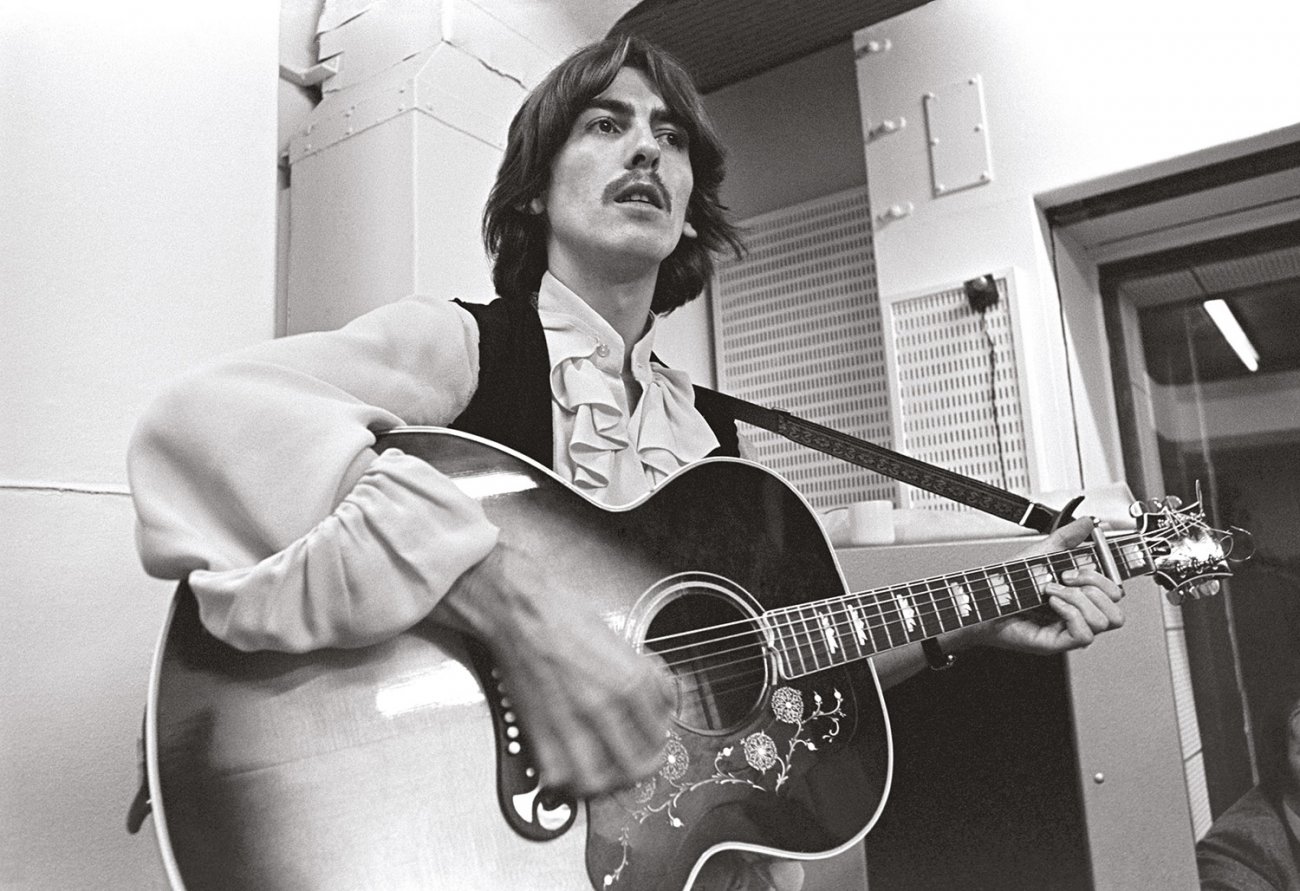 The minimalist artwork for 'The White Album' was created by artist Richard Hamilton, one of Britain's leading figures in the creation and rise of pop art. The top-loading gatefold sleeve's stark white exterior had 'The BEATLES' embossed on the front and printed on the spine with the album's catalogue number. Early copies of 'The White Album' were also individually numbered on the front, which has also been done for the new edition's Super Deluxe package.
The set's six CDs and Blu-ray disc are housed in a slipsleeved 164-page hardbound book, with pull-out reproductions of the original album's four glossy color portrait photographs of John, Paul, George, and Ringo, as well as the album's large fold-out poster with a photo collage on one side and lyrics on the other. The beautiful book is illustrated with rare photographs, reproductions of handwritten and notated lyrics, previously unpublished photos of recording sheets and tape boxes, and reproduced original 'White Album' print ads.
The book's comprehensive written pieces include new introductions by Paul McCartney and Giles Martin, and in-depth chapters covering track-by-track details and session notes reflecting The Beatles' year between the release of 'Sgt. Pepper' and recording sessions for 'The White Album,' the band's July 28 1968 "Mad Day Out" photo shoot in locations around London, the album artwork, the lead-up and execution of the album's blockbuster release, and its far-ranging influence, written by Beatles historian, author and radio producer Kevin Howlett; journalist and author John Harris; and Tate Britain's Senior Curator of Modern and Contemporary Art Andrew Wilson. The Deluxe 3CD is presented in an embossed digipak with the fold-out poster and portrait photos, plus a 24-page booklet abridged from the Super Deluxe book. Presented in a lift-top box with a four-page booklet, the limited edition Deluxe 4LP vinyl set presents the 2LP album in a faithful, embossed reproduction of its original gatefold sleeve with the fold-out poster and portrait photos, paired with the 2LP Esher Demos in an embossed gatefold sleeve.
Image